Pirate Mania (ETF turnkey dark ride concept)
Creating new family entertainment
A breakthrough product concept for FEC's that makes the magic happen! The first fully interactive dark ride system developed for fun parks, theme parks, events and shopping malls. Pirate Mania is developed as a product for indoor venues with a limited footprint who are looking to add an interactive family experience with a high repeatable factor.
The space needed for this ride is only 250 m².
For Pirate Mania, the Mystic Mover system is being used which is the smart smaller member of the ETF trackless family. Invisible wires in the floor guide the Mystic Movers through the pirate world. Each vehicle has two benches and can carry four people. The pirate themed vehicle twists and turns unexpectedly with many moves such as 90º pivots and 360º on the spot rotations – through the middle of a sunken pirate ship. The visitors are part of a fully immersed experience with an integrated on-board sound system making the ride even more realistic.

The trainee pirates board the Mystic Mover with a gun and have to shoot the skulls scattered around the course. State of the art animated target screens are positioned all around the terrain. One great highlight for the trainee pirates is when they plunge into the dark part of the sunken vessel. This scene takes place
in a dark room with blacklight décor, giving fun and surprising moments to children.

Because of the small footprint and budget friendly concept, Pirate Mania is an affordable investment for FEC's to offer diversification in entertainment. Other themed concepts can be discussed on request.
ETF Pirate Mania Technical Data
| | |
| --- | --- |
| Surface area ride | 250 m2 |
| Application | Indoor |
| Type of ride system | Trackless Mystic Mover |
| Typical no. of vehicles | 3 or 4 |
| Vehicle capacity | 4 people |
| Ride capacity per hour | 225 or 295 people |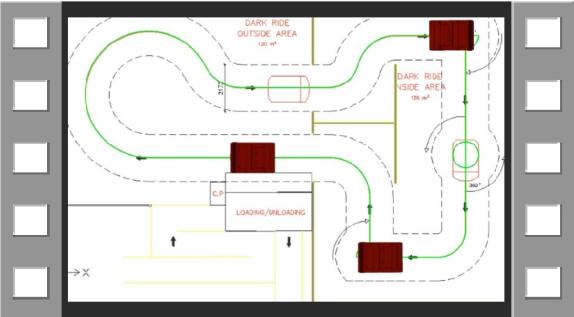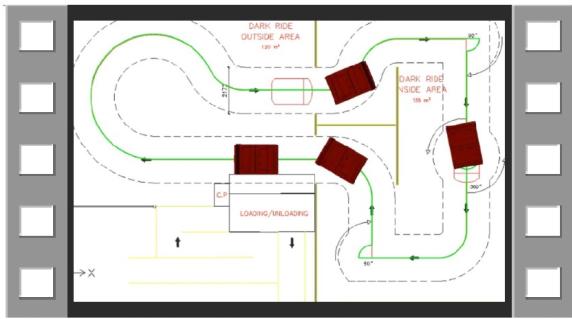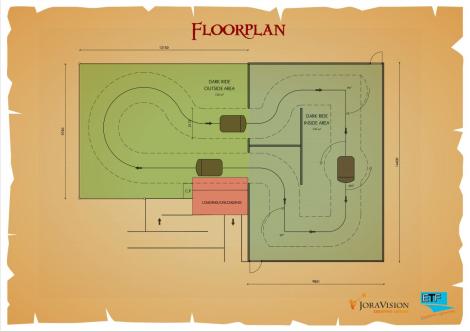 < Back to overview