Last December Dubai Parks & Resorts openend the gates of a complete new leisure and theme park. An exiting maze of huge theme parks such as Motiongate and Bollywood Parks.
For Motiongate™ Dubai, ETF was partner in four (!) rides that are based on popular Hollywoodfilms: Shrek (soon to be opened), Ghostbusters, Smurfs and Transylvania.
Smurfs Studio Tour, ETF Mystic Movers, trackless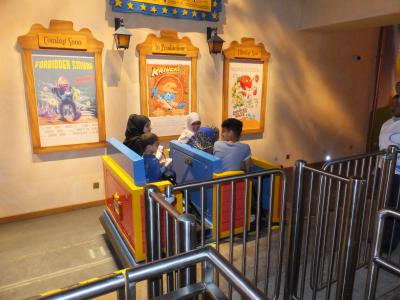 This is a family dark ride with 10 ETF Mystic Movers on which you'll see inside the Smurfs' working studio.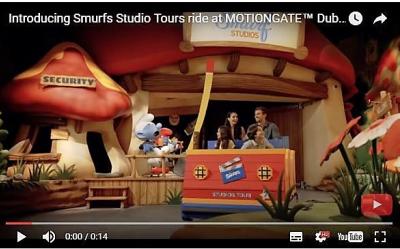 Hotel Transylvania, ETF Mystic Movers, trackless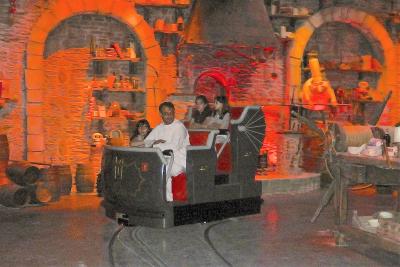 This ride is in a 2,800 square metre indoor space and is seven minutes long. The ride is 'trackless' with ETF Mystic Movers, and there are 24 separate carriages going around at once, which means you'll never know which way you'll turn and you're likely to have near-misses with other punters. The 'story' of the ride is a surprise party hosted by the monsters in the movie.
Ghostbusters: Battle for New York, ETF Multi Movers, trackless
This high-stakes interactive dark ride involves a shooting game – you have to shoot at various targets to gain points. This ride has 14 trackless ETF Multi Movers.
This ride experience will open in March 2017; details will follow.
Sholay: the hunt for Gabbar Singh, ETF Multi Movers, trackbound
For Bollywood Parks™ Dubai, ETF supplied 8 trackbound Multi Movers for Sholay - The Hunt for Gabbar Singh.

Set in the Rustic Ravine Zone, this 3D interactive dark ride arms you with sound injected infrared guns to shoot the dacoits who are led by the terrifying villain Gabbar Singh from the hit movie Sholay. You have to compete with your friends to score the most hits.