History
Our roots are in the design, engineering and manufacturing of machines for the textiles industry.
In 1951 ETF build the first unit that detected material faults in threads at weaving looms. A big step forward at the time for textile production companies in the Netherlands. Soon Belgian and German textile companies wanted to use ETF machines as well to improve their production process.
Nowadays ETF supplies textile and floorcovering production companies around the world with her machines.
Since the '80s we have also invested in development of industrial automation for these production companies. Understanding both the technical demands and the IT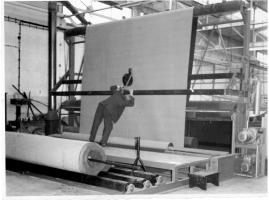 implications for an interface with corporate systems, means we can create real added value for our customers.
Since the mid '90s both technical excellence and a deep understanding of industrial automation are translated very successfully into rides for the leisure industry.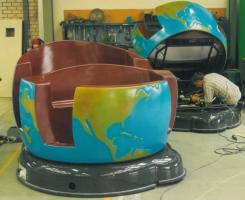 First we started within a joint-venture with rides manufacturing. The products created by ETF in the joint-venture and which were transferred to ETF when this joint venture ended were the first start, as ETF decided to continue in the amusement industry as an independent ride supplier. Terra Mitica, Spain was e.g. one of the first customers with trackless ride vehicles.

© ETF Ride Systems