ETF in top Scale-ups 2017
9 February 2017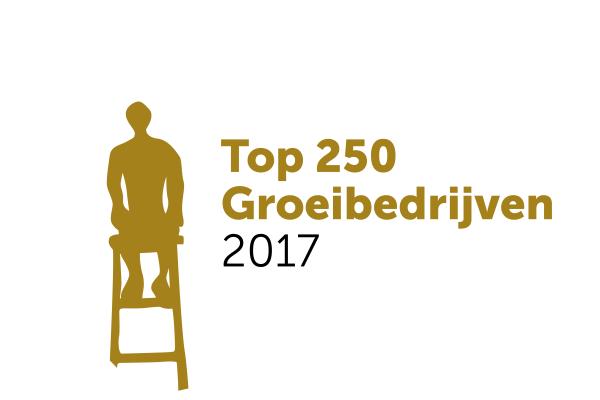 The Top 250 Scale-ups 2017 (Top 250 Groeibedrijven 2017) is based on ScaleUp Dashboard, which is an annual research into Dutch scale-ups conducted by Academic Director and Professor Corporate Entrepreneurship at the Rotterdam School of Management (RSM) Prof. dr. Justin Jansen:
"The ScaleUp Dashboard is the first list that truly takes into account and measures all companies in the Netherlands with more than 10 FTE. There are more lists about scale-ups available, but those give limited insights because companies have to register themselves or the lists are focused on specific sectors. Insight in which companies truly belong to the Top of scale-ups is missing and that is what we hope to achieve by creating and launching this Top 250 Scale-ups (Top 250 Groeibedrijven) – of over 3000 scale-ups – in the Netherlands."
2017 is the first year that the Top 250 Scale-ups (Top 250 Groeibedrijven) is published and it is launched together with nlgroeit in presence of Queen Máxima on January 23rd, 2017.
Back