ETF Cut-length machine at Godfrey Hirst Australia
16 March 2017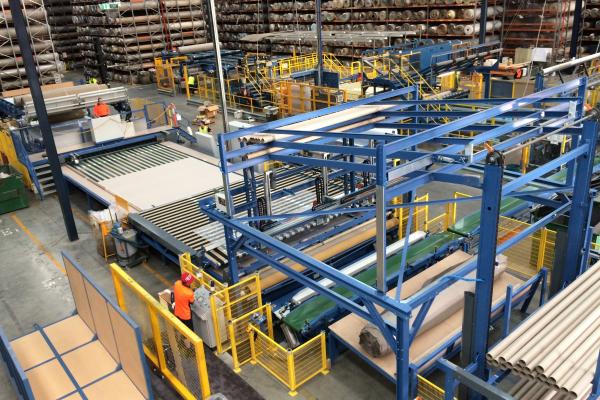 Last months our team of engineers were busy installing a new Cut-length machine M 5630 plus roll sorting system at our appreciated customer Godfrey Hirst Australia.
This new line is suitable for tufted- and woven carpet as well as vinyl floor covering. The working width of the machine is 4.000 mm (with edge trimmings 4.200 mm.)
The machine can handle about 500-600 cuts per 8 hour shift, depending on a.o. the number and length of cuts per supplied roll (average of 1,2 cuts/roll). The Cut-length machine can work with only two operators.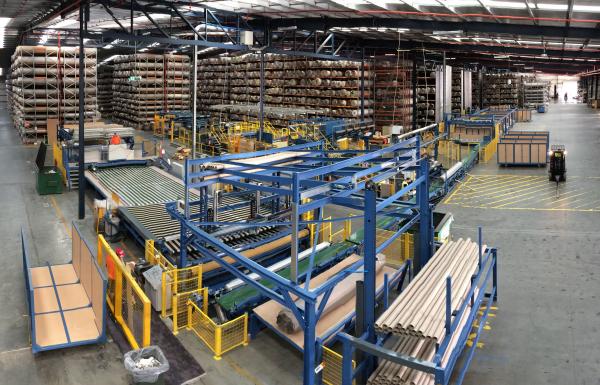 When rolls have been cut and packed on the ETF Cut-length machine they will be transported to a roll sorting system. At the sorting system, the cut orders will be sorted into one of ten (10) sorting positions using an elevator and movable crane which will eject the cut order in the correct sorting bin.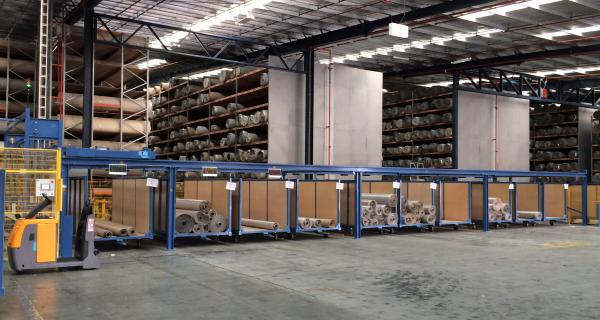 This sorting system is connected to the ETF Cut-length machine and an other existing machine. Capacity of the sorting system will be 1 roll/minute and the ETF cut order machine will be the leading machine for the sorting system.
The sorting system has three operator's interfaces by means of touchscreens, which will be used for the operators to choose the destination for each cut order in the sorting system.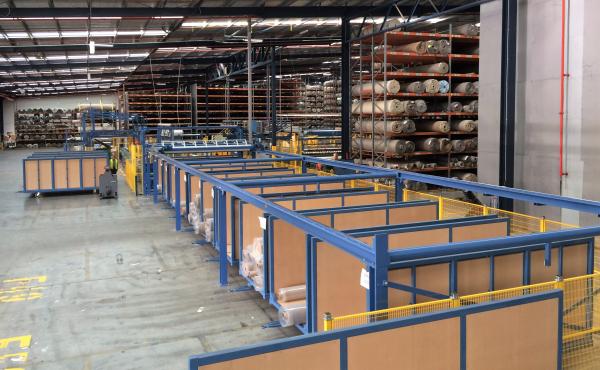 Back