Visit us at ITMA 2023 booth H14 A304
24 March 2023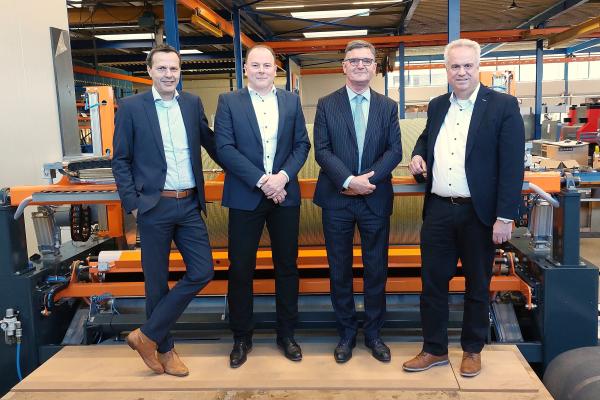 At the ITMA exhibition, ETF will introduce and exhibit its new rolling machine type M 5728, which can roll a broad range of materials. ETF engineers have designed this machine in a modular way so that it can be equipped with various options for adapting to the material to be rolled and your requirements. Even switching between different options without needing to (partly) rebuild the machine is possible.
This versatile rolling machine is equipped with many innovative features, such as centre drives and a controlled push roller. These functions guarantee production of very tight rolls, which is essential for clients when rolling items such as non-woven materials or artificial grass. Once the material has been fixed to the core, either automatically by glue or by staples, for example, a driven head moves into the core at both sides and then pneumatically expands to fix the core in place. An intelligent operating system controls the speed of the individual main rollers, the expanded heads and the pressure of the push roller. The pre-set settings of all these items can be chosen via a menu for either the roll-start and/or the further rolling process, to achieve the optimal settings for the different qualities of materials to run on this machine.
The model of the versatile rolling machine on exhibit is also equipped with a double-driven cross cutter. Thanks to direct driving of both the upper and top circular knife, a broad range of material thicknesses can be cut without holding or damaging the material. Furthermore, a layer of glue can be applied on the starting edge of the new roll during cross cutting. By rolling the material somewhat in the reverse direction, it will be attached to the core automatically, after which rolling the next roll can be started without operator intervention.
Other options for this new rolling machine include:
easily adjustable main rollers, for working with a large variety of tubes and/or roll diameters;
an automatic tube dispenser (not shown) for starting rolling fully automatically without operator intervention (in combination with the glue system);
an optical length-measuring system to measure with an accuracy of more than 0.15%.
During the ITMA exhibition, we will be happy to inform you about all the features and benefits of this versatile rolling machine, and how it can enhance your production process. Of course, we will also gladly inform you at our booth as well about all other ETF machine concepts, related to inspection, rolling, wrapping, roll transport and sorting.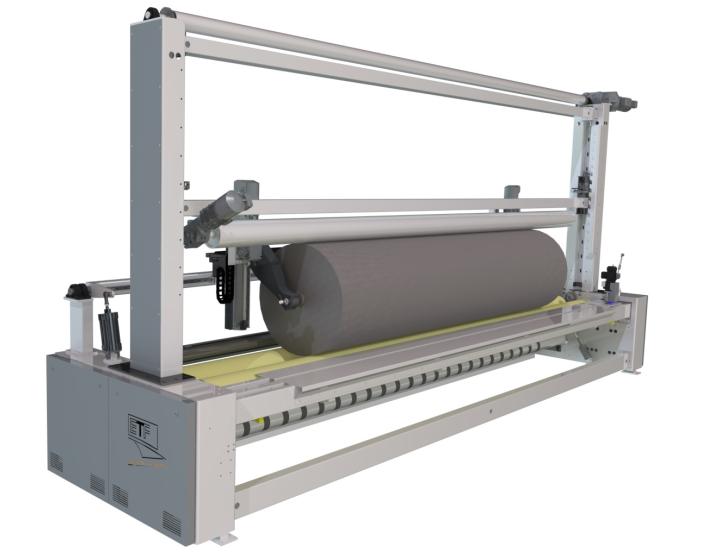 Back